Well i've had one of the first Ipad's that came out and to be honest they are very good but there is such alot of things you can't do on them so before just buying one have a play on one and go through what you would normally do on a pc to be certain that you will be able to play what you want on an ipad.
Like I said ive had mine a few years now and never had any trouble with it but I think I would if I was buying another tablet certainly look at other one's that at around at the minute because there are some amazing one's at alot less money that will run java for playing online games. I actually quite like the look of the Blackberry playbook or the Google Nexus 7 which has a great long battery life which is very handy indeed. But my favourite is the Samsung Galaxy tablet I would quite like a camera with my old ipad not having one. The Samsung Galaxy Tablet looks fab and love the feature of doing screenshots which is very handy indeed for what I would be using it for. So hopefully in the future I will get one of these to have a good play on and should use it more than I do the Ipad.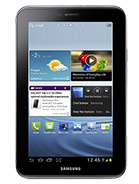 Then the next job will be to update my phone so I need to do abit of investigating around some of the review site's on phone's so that I get everything I want from a phone before I buy one. I will tell you all i'm still using a Nokia N70 please don't laugh lol ive had it since the world cup 2006 and that still come's on when I turn the phone on and yes it always's makes all my friends chuckle when they here it and have to go and have a look at it. In a few years it will be antique lol so yes it's certainly time for a nice change and one that I can get online with .
I quite fancy and Xperia or Samsung S3 they look great so will have to have a look and a feel of them and see what there like to use. As you can see this year is the year for upgrading gadget's for us so I said once i've been sorted out properly with all this we will start on his but maybe next year because his are all ok but might upgrade his basic kindle to a kindle fire for him with him working so hard he need's a treat bless him.